93/42/EEC(MDD)
International Laws and Regulations
The manufacturer of medical devices, CE marking shows your product compliance with European regulatory requirements.
93/42/EEC (MDD) Directive is the entry permit for European markets; you will be able to increase your competitiveness in global market when you choose a correct partner like us.
Services
93/42/EEC certification process begins with a thorough evaluation from product design, manufacturing till launching to the market, as well as examine whether or not your quality management documentation fulfills the requirements of the standard. Our experts will provide extensive guidances and assistances along every stage, ensure the assessment of your quality system is carried out effectively & efficiently.
Benefits
As an accredited third-party registrar, we have the authority to award 93/42/EEC certification which is recognized globally. With the CE marking, you're able to get the primary evaluation of European Markets, it's like a ticket for entrance to get the back-up support by European Union member. (European Union Directive has required mandatory to all medical devices products introduced to EU Market.)
References
The medical devices are subject to the specific regulations of different countries before sale is permitted.
For those Medical Device Manufacturers outside of EU member states are also required to find and assign one of European Union's representatives, who must be in the member state under the legal register, and be able to execute concerning duties of the marketing while keeping the connection with European Union competent authority.
We carry out the audit in accordance to 93/42/EEC (MDD) Directives in each production process and related documentation of quality management.
We can provide a medical devices audit under China (CFDA & CCC), USA (FDA 510(k)), Ministry of Health, Labour and Welfare, Japan (MHLW), Korea (KFDA) and other countries' regulations.
Flow Chart:
- Procedure of Evaluation Class I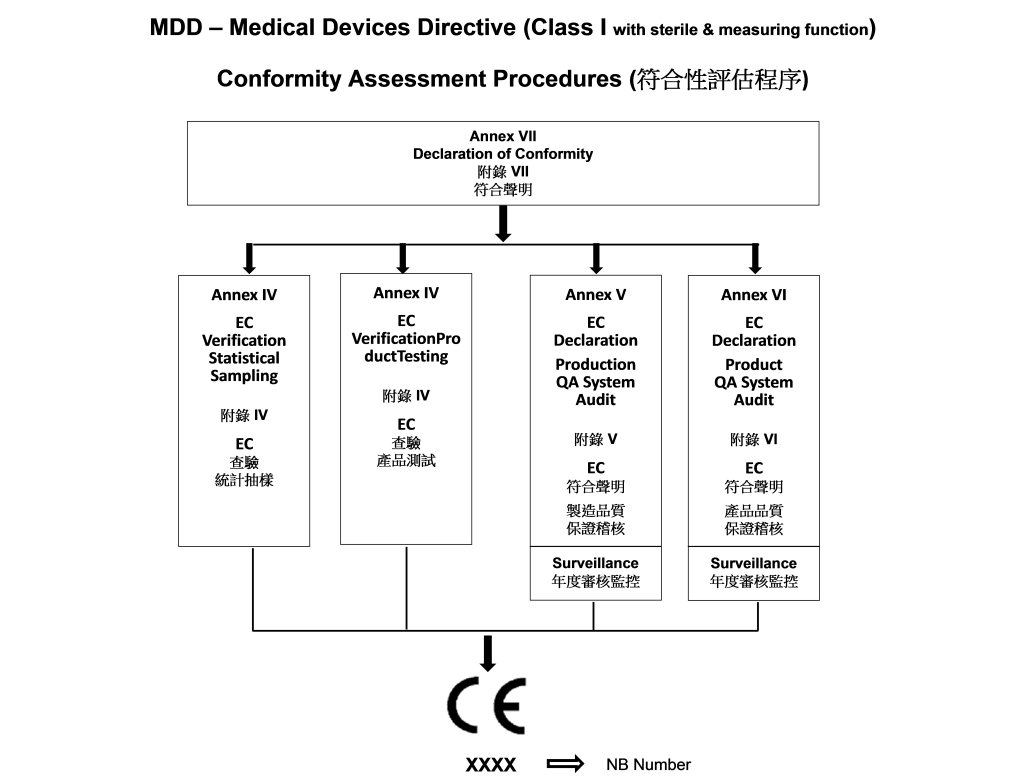 - Procedure of Evaluation Class IIa / IIb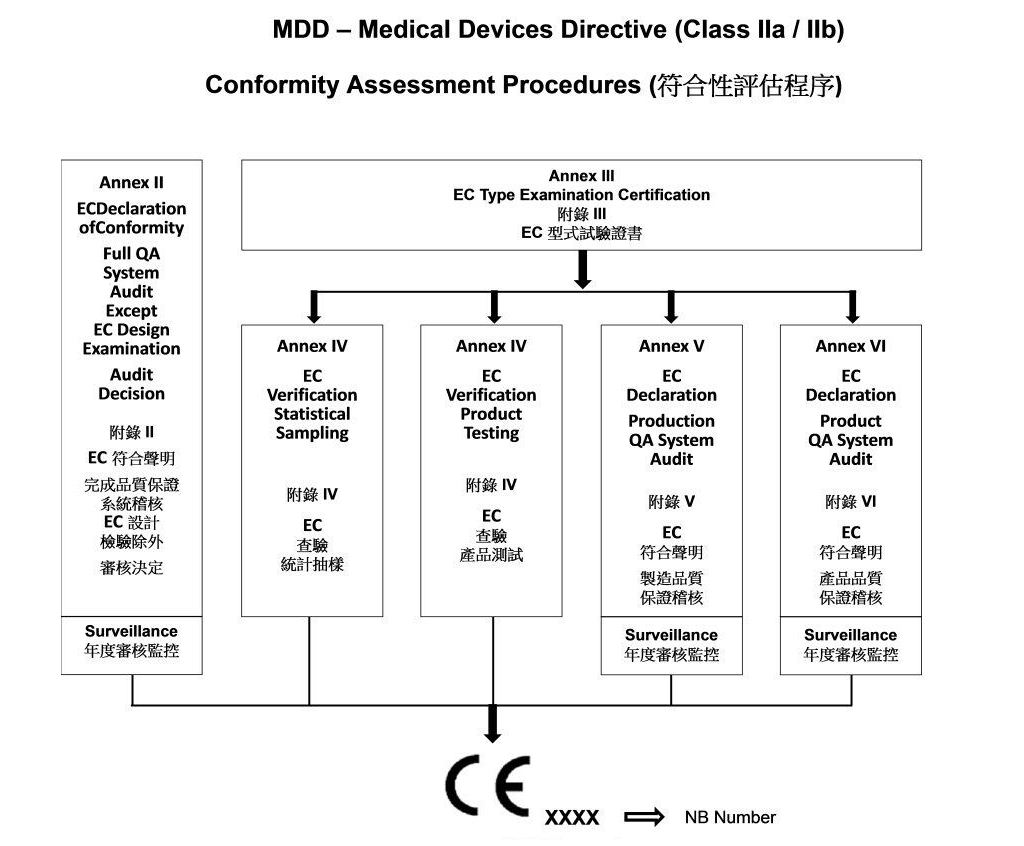 - Procedure of Evaluation for medical devices Directives 93/42/EEC (MDD)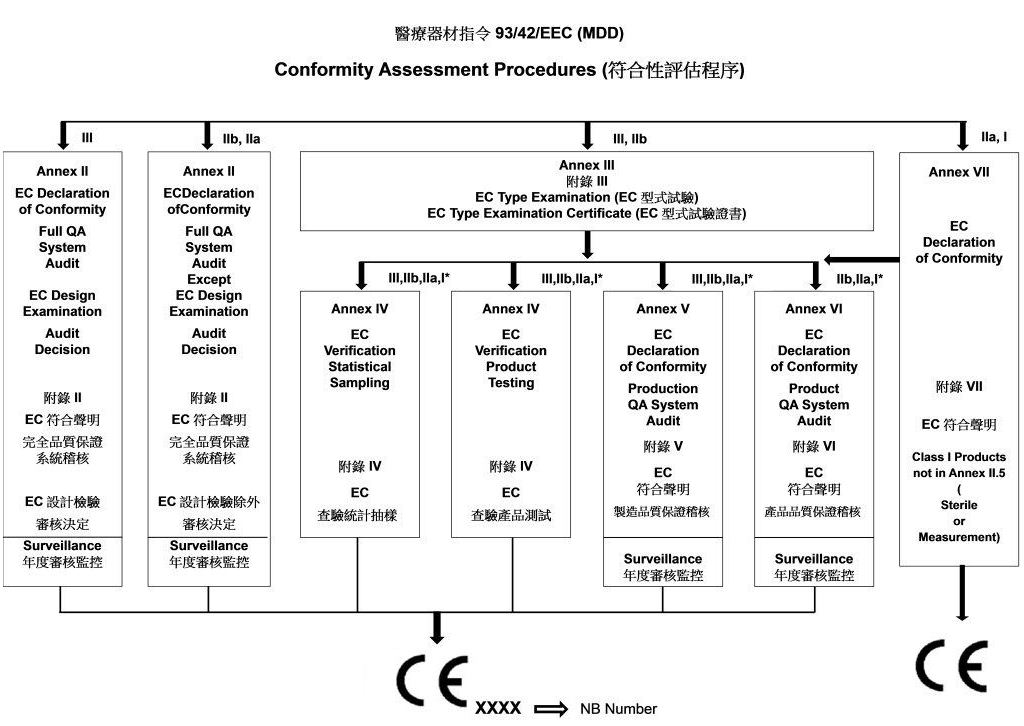 Top